Uses Aloe Vera
frizz-free finish
Restores Moisture
Water soluble
Feel your best throughout the day with Evolving Textures O Gel's capacity to deliver sleek and long-lasting styles that can boost your confidence. Our natural styling gel is specifically crafted for kinky, coily, curly, and wavy hair.
Keep Your Style in Place All Day
O Gel offers a firm yet natural hold, making constant hairstyle adjustments a thing of the past.
Say Goodbye to Dry, Damaged Strands
Our hair gel is specially formulated to moisturize and transform dry and damaged hair, leaving it looking healthy and vibrant.
Soothe Your Scalp and Boost Hair Growth
Infused with Aloe Vera and Biotin B7, this vitamin stimulates your hair follicles and encourages healthy hair regrowth.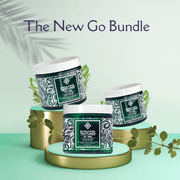 Uses Aloe Vera
frizz-free finish
Restores Moisture
Water soluble
Effortless Styling: Get 3 full-size 16oz O Gels for an endless range of natural styles.
Stay Stocked: Never run low on your go-to gel; a single purchase sets you up for months.
Plant-Powered Magic: Consistent, versatile hold for all hair textures, naturally.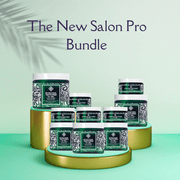 Uses Aloe Vera
frizz-free finish
Restores Moisture
Water soluble
Bulk & Variety: Stock up with 5 O Gel 16oz and 5 O Gel 4oz sizes—ideal for professionals or the committed naturalista.
Cost-Saving: Enjoy more for less, offering you greater value for your investment.
Endless Creativity: Ample product to explore a wide range of styles from locs to twists and braids.
WHY EVOLVING TEXTURES?

Clean Ingredients

Plant-Based

Sustainable

Cruelty Free